Maury L. Carter & Associates, Inc.
is an Orlando based full service commercial real estate firm proficient in commercial real estate investments, asset management, IRC 1031 tax-deferred exchanges, brokerage, and development. The firm's officers combine more than 75 years experience in real estate investments and brokerage.
International Marketing
The world comes to Orlando, a city welcoming 75 million in annual visitors. However we don't wait for the phone to ring. We go to them.
The U.S. is ranked first in the world for "Most Stable Real Estate Investment Markets" and "Best Markets for Capital Appreciation" according to the Association of Foreign Investors in Real Estate (AFIRE). Florida leads the US by capturing close to 25% of all foreign real estate investment.
Demand isn't an issue. Locating suitable properties ranks as one of the top frustrations expressed by foreign investors.  Maury L. Carter & Associates, Inc. responds to this opportunity and problem by driving our property listings to 100+ portals in 65 countries reaching an audience of 175 million potential buyers.
Carter's World Class $131M Land Assemblage in Orlando's Tourist Corridor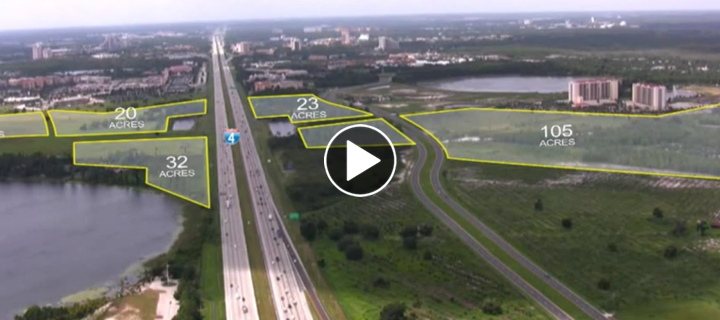 For more information about this assemblage, please visit disneyuniversalland.com
Agri-Real Estate Services