About
Maury L. Carter & Associates, Inc. is an Orlando based full service commercial real estate firm proficient in commercial real estate investments, asset management, IRC 1031 tax-deferred exchanges, brokerage, and development. The firm's officers combine more than 75 years experience in real estate investments and brokerage.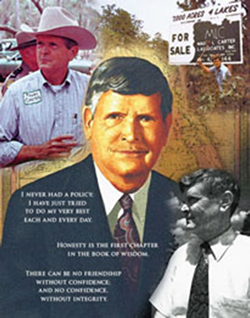 For over 35 years, Maury L. Carter & Associates, Inc. operated as a real estate investment and brokerage business. The firm has managed a portfolio of assets for investors that has consisted of over 35,000 acres in Florida and 8,000 acres in Virginia. Since the mid-1990´s, in addition to continued land investments, the firm has diversified the portfolio into retail commercial development and multi-tenant office buildings. Currently, the portfolio is conservatively valued in excess of $287,000,000.00. Maury L. Carter & Associates, Inc. has a long-term, proven track record of consistently enhancing asset/portfolio value despite economic/market cycles.
For many years, Maury L. Carter & Associates, Inc. has been one of Central Florida´s most successful land investment and brokerage firm. The firm´s aggregate sales exceed $1 billion.
Whether you are interested in buying, selling, or looking for a real estate investment, Maury L. Carter & Associates, Inc. will be happy to discuss your needs. Please visit www.maurycarter.com and www.disneyuniversalland.com.
An Interview with Maury Carter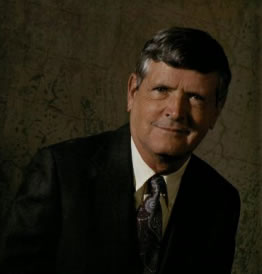 Maury Carter, born in Ferrum, Virginia. My dad was a farmer and a carpenter. We had a small farm, 100 acre farm in Virginia not far from Roanoke. And I grew up on a farm with cows and horses and chickens and all that kind of stuff.
Yeah, my great grand daddy was killed in the Civil War. He was fighting for the right side, you know. And when they came in they took his farm and the cows and all that stuff so he decided to fight and he was killed.
Well, he got wounded and he died from his injuries during the Civil War…