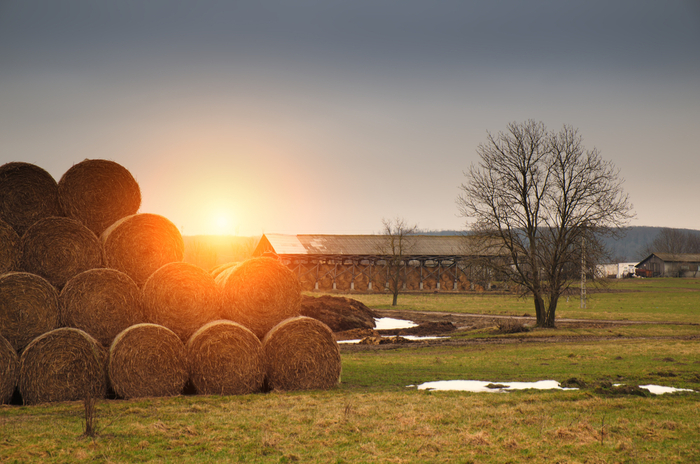 If you're looking for a potentially lucrative and stable investment venture, consider a Florida agricultural property. Increasing global demand for agricultural products has drastically increased the value of agricultural land throughout the country.
Agricultural property, land or pasture used to grow crops or rear animals, has become an investment for more than just farmers. Investors are also purchasing land because it offers portfolio diversification opportunities and an inflation hedge. Consider the benefits of a Florida agricultural property investment:
Agricultural investments can deliver high returns

An investment in land not only offers operating and capital returns through asset appreciation, but it can also provide additional returns through various means of rental income. Historically, agricultural properties can provide greater returns than traditional assets, such as stocks and bonds.

Agricultural investments are secure and low risk

Farmland and other agricultural properties are in finite The world's population is exploding and will reach 9 billion people by 2050. Therefore, the demand for agricultural products will increase drastically, and land that produces those products will be in high demand.

Agricultural property acts as capital preservation

Agricultural land has proven to have a positive correlation with inflation by increasing its value faster than inflation, thus acting as an effective inflation hedge.

Agricultural land offers additional benefits over other property investments

The property type's fundamental supply limit, the world's rising demand for food, land value supported by land earnings, and low debt-to-asset ratios in agriculture and farming make agricultural property one of the best real estate investment options.

Agricultural property provides additional entertainment opportunities

Lastly, many agricultural properties have recreational characteristics which can be a tertiary benefit to the owner. Hunting, fishing, hiking, camping, and other opportunities can be used by the owner, or can generate extra income by leasing these rights out. Florida is the third most populated state in the country, and the demand for recreational uses is huge.
Overall, investing in a Florida agricultural property can be a good investment. As an investor, you can diversify your portfolio with an asset that has negative or low correlations to traditional asset classes. This type of diversification helps you reduce the impact of investment market volatility.
Maury L. Carter & Associates, Inc., a full-service commercial real estate firm in Orlando, has more than 75 years of combined experience in real estate investments and brokerage amongst their officers. With $227,000,000 and 26,000± acres of land sold since January 2012, you can trust us to provide you with impeccable service and expert advice whether you're looking to buy, sell or invest in agricultural property. Call today at 407-422-3144 to find available real estate opportunities.