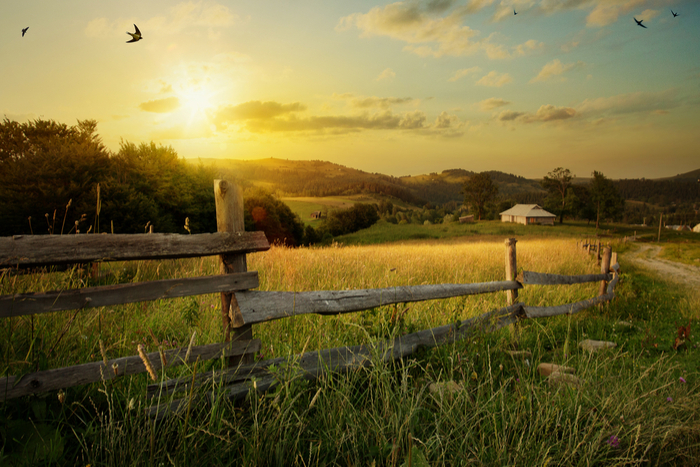 Owning a large parcel of land requires a great deal of work, maintenance, and upkeep.  It can also be a great investment opportunity as demand for farm land continues to grow year over year. Whether your current farm land was inherited or it's not meeting your specific goals for ownership or investment, selling your land may be the best option for your future.
Here are a few reasons why now is a good time to sell Florida farm land:
Foreign investors are flocking to Florida

Overseas buyers, from all over the globe, are increasingly attracted to the valuable land and sunny climate in Central Florida and the Gulf Coast

The Orlando economy is booming

Jobs and investment properties continue to grow in Florida, making Florida one of the hottest real estate and agri-real estate markets in the United States. As the area expands, more and more property will be needed to support both the housing market and the agricultural needs of the

You can lessen the tax due on the sale of the farm

If you intend to pass along the family farm to your family, selling the property before your death can help your family avoid paying the highest rate of capital gains tax. Alternatively, we have completed hundreds of millions of dollars in transactions of 1031 Exchanges which has saved our clients millions in deferred taxes.
Assessing Property Value
Determining your property's value is the first step to the sale. Considerations such as improvements and additions to the property, developments, and more will go into the appraisal. Although Maury Carter will manage the evaluation of the property, it's important for you to understand what goes into the process.
A land evaluation:

In looking at the price for your property, it's important to research the value of the land. If you put the land on the market at too high a cost, you risk your farm land sitting on the market for months with no potential buyers. To assess the value of the land, we can help.

Factors in your land value:

Factors that may come into play include the size, water, soil, access and any utilities or buildings on your farm land. With size, whether you have 50 acres or 5,000, understanding the degree and location can help with assessing a per acre price. Water can add value to your property as well. Soil and vegetation are also important to assess the ground viability.

Improvements and land access:

Any improvements that you've made may also increase the value. For example, a well you installed costing $10,000 may add even more value to your farm land. How accessible the land is to visitors and electricity can also impact the valuation.
Maury Carter can help you get the  highest price, with the best terms in the quickest time frame. We will also create a stress-free sale process by assisting with all the advertising, photos, aerial views and other requirements to help with your farm land sell.
About Maury L. Carter & Associates, Inc.
Maury Carter is an Orlando-based real estate firm that specializes in commercial real estate investments and agricultural properties. In business for more than 75 years, we work in all aspects of real estate investments and brokerage services. Discover why Maury Carter & Associates, Inc. is the best choice for all your agri-real estate needs.
With a proven track record in farm land sales, land valuations, and management of more than 35,000 acres of land in Florida, you should trust Maury Carter to help you get the maximum value for your farm land sale. Contact Maury Carter today at 407-422-3144!